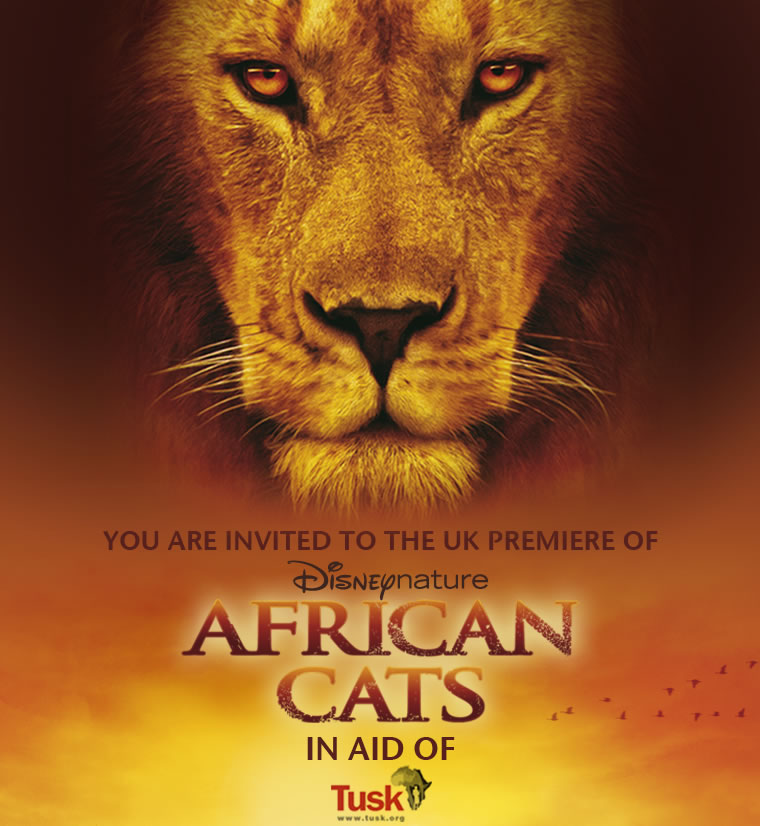 African Cats & Planet Earth Live – lions galore
African Cats finally arrives in UK cinemas on the 27th April with the premiere on the 25th in aid of Tusk Trust. Tusk was set up in response to an urgent need to halt the decline in Africa's natural heritage and find a way to combine the interests of people and wildlife alike. It's a great charity, doing good solid work in the field, and it's great they're involved with the premiere.
It seems like ages since we left the Mara and the cats but the night will be a lovely reminder of an amazing nine months spent with an extraordinary cheetah. Which is all very timely as I'm shortly off to Kenya to be a part of BBC1's Planet Earth Live – eight x 1hr shows going out on the BBC worldwide during May 2012. It would be amazing to see any of the cats we worked with.
Follow Planet Earth Live on Twitter @PlanetEarthLive
Follow African Cats news @DisneyMoviesUK