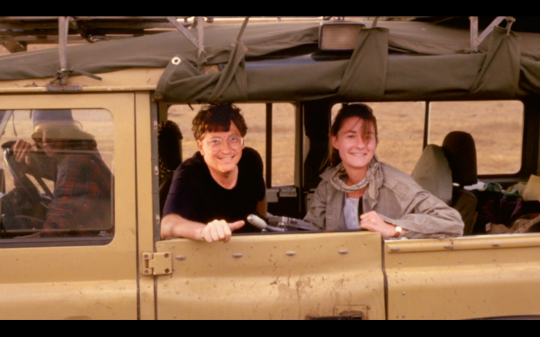 The Gate's driver
In 1993 I was working on Partridge Films 'Lions, Pride of Africa' in Tanzania's Ngorongoro Crater. We were based at a cold and pretty basic camp on the Crater rim and would head down pre-dawn into the caldera to spend the day trying to extract a bit of decent footage from mostly recalcitrant lions. We had special off road passes as the lions might be far from the tracks, even so we would often head home empty handed. Occasionally friends and safari guides would pass, you'd catch up and let them know where the lions were. One day a friend asked if I would help out taking his guests in my car, they only had one day on safari and had seen no lions. My payment would be dinner – winner, food is an excellent motivator! The couple were charming and we spent a great couple of hours looking & talking lions at the Tokitok pride before making the long journey back to our camps, our land rovers were ancient 110's with very little oomph, on the drive up I enquired as to what they worked at…
"I'm in computers" said the bloke.
"Brilliant" says I "thinking of getting one, what would you recommend"
"Get what your friends have" said he.
"Ah sure they've all got Apples" was my reply.
It was only after dinner that I found out who my guests were, sorry Bill but thanks to you I've been an Apple fan ever since!
This picture came to light when a dear friend who I was working with at the time was watching a TED talk on why the Gate's gave their wealth away and recognised our cars!