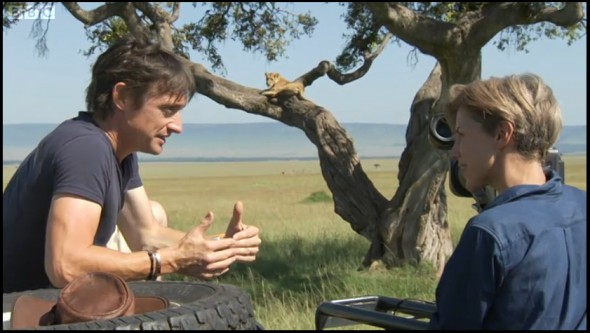 The other side of the camera…
It's all rather odd to find yourself in the viewfinder when you're the one used to pressing the 'record' button. 2012 has seen a few me trying out my witness camerawoman wings on BBC1's Planet Earth Live. It was a joy to work with all the live broadcast folk and I learned a huge amount. They're definitely like ducks with the whole swimming calmly on the surface but paddling furiously under water!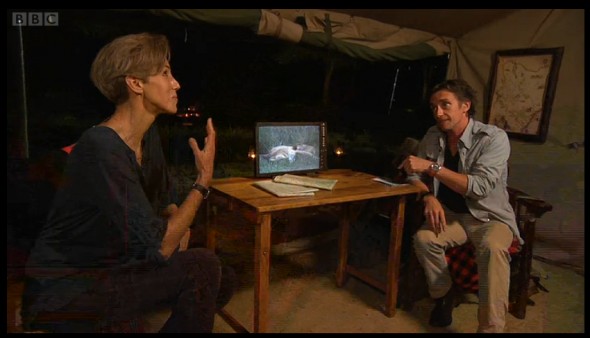 Earlier in the year during Feb, March and April I was filming and being filmed for 'The Dark'. This BBC2 series will air later this year and should give viewers a glimpse into the hidden natural world, it certainly opened my eyes to some extraordinary behaviour and great new cameras.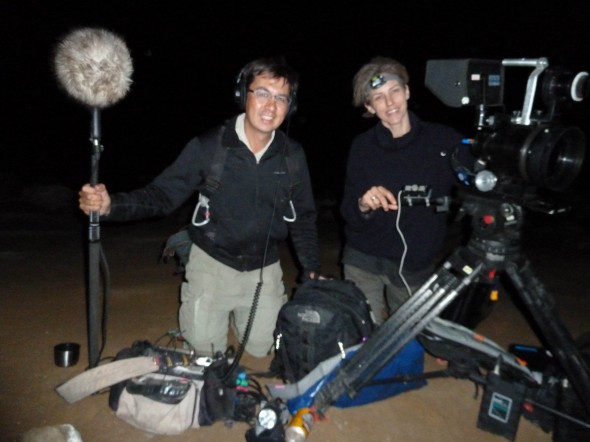 Newsround for the promotion of African Cats involved chucking tennis balls at an obliging terrier called 'Letty' – if only filming all wild life were that easy!