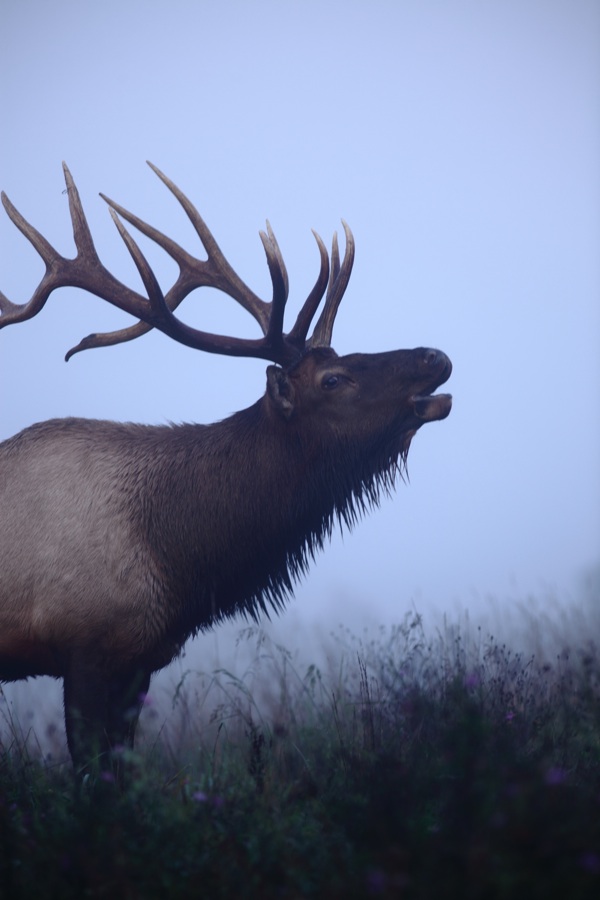 Wapiti, Benezette
Just before the leaves turn in Pennsylvania the elk or Wapiti rut. The sound of an bull elk bugling does not quite sit with the 320kg reality of the animal sounding like a toddler on a trumpet mixed with an exceptionally creaky door!
I was in Benezette to film the bulls sparring and often the weather was poor with heavy fog hanging over Winslow hill. The bulls would often put themselves on a skyline at dawn and dusk – possibly to make their appearance and bugle more impressive.
Find out more about elk at the Keystone Elk Country Alliance.