Sometimes, actually almost always, we get to work with the most amazing and knowledgeable people in the natural world. We're really very lucky. Researchers and Producers spend weeks, sometime months, setting up shoots making sure we're in the right place at the right time as best as can be expected. After all this planning when we finally get to a location we also benefit from working with people on the ground with the very best local knowledge and expertise. For the last year and a half I've had the privilege of working with Sammy and the very least I can do (not least as a small thank you for all his patience, knowledge and skills) is share some information about him in the hope that if anyone else requires a head start filming in East Africa they can find him. A CV of sorts follows & hopefully does him, my dear friend, justice.
Sammy Munene is one of East Africa's most experienced filming drivers and naturalists. He has worked with luminaries from David Attenborough, Richard Dawkins, Michael Moore, Richard Leakey to Alastair Fothergill, and is the preferred driver of many of the world's leading wildlife Film makers.
SKILLS
Sammy has over 18 years of experience as a guide & filming driver from Imax to Feature films as well as television & radio. He has a wealth of knowledge as a guide, field assistant & naturalist. Driving film crews requires Sammy to not only anticipate behaviour but also ensure the camera team are in the right place to get the best shot. No one else I know can anticipate wildlife behaviour like Sammy. He is a talented and keen naturalist as well as having the necessary mechanical skills to fix vehicles in the field, endless (seriously admirable, when everyone else is screaming Sammy will be calmly sorting everything out) patience and ability to get on with everyone.  Sammy has his own Landcruiser fitted out with specialist filming doors and mounting systems that has been adapted and kitted out to ensure crews get exactly the shots they require. He has travelled throughout Africa to assist film crews & guide and is fluent in English, Swahili as well as Kikuyu and many local dialects.
email: swmunene@gmail.com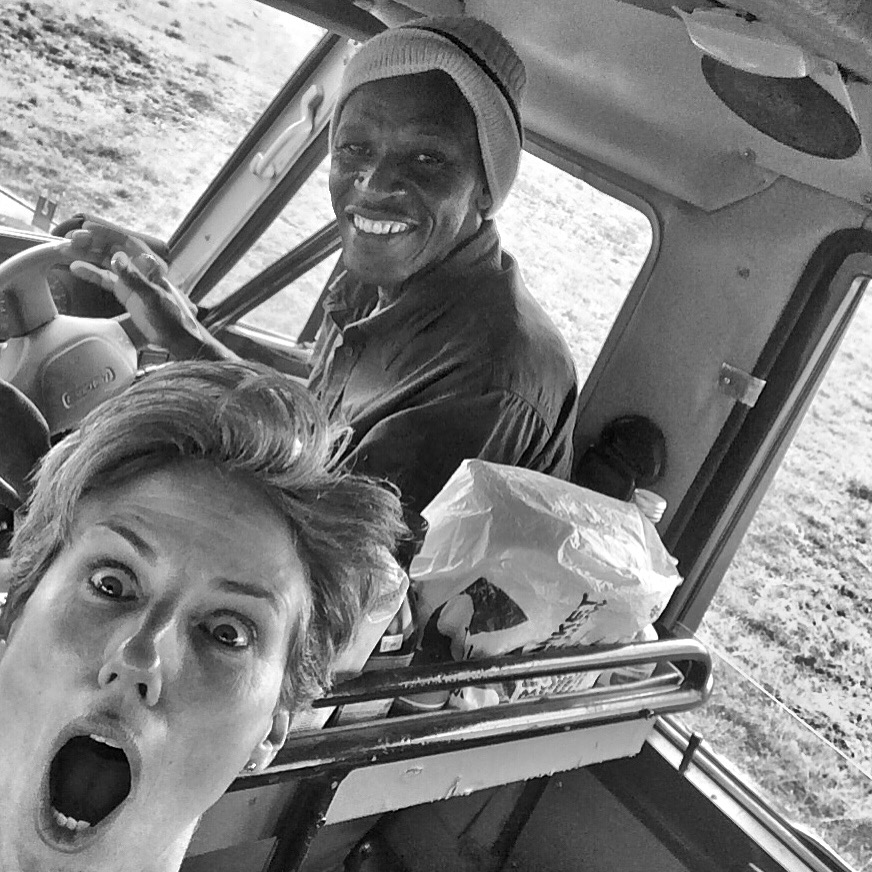 EXPERIENCE
Specialist Filming driver & Field Assistant, BBC, June 2015 – present
Sammy has been lead film driver for BBC One's forthcoming series 'Dynasty' operating both at night and day, spending over 250 days on location in The Masai Mara.
Specialist Filming driver & Field Assistant, Silverback, Jan – feb 2015
Cineflex Operator Jamie McPherson worked with Sammy to create a new gyroscopic camera rig suitable for a using on a vehicle in order to film cheetah for The BBC's landmark series 'The Hunt' (Nov-Dec 2015, BBC One), in The Masai Mara.
Field assistant, disney nature/silverback, 2010 -2012
Over two years Sammy assisted Cameraman Bill Wallader on the Disney Nature feature film 'Chimpanzee', trekking through Uganda's Kibali National Park.
Filming driver & Field Assistant, BBC, 2010
'African bees' with Verity White in Queen Elisabeth National Park, Uganda.
Filming driver & Field Assistant, BBC, 2006-2011
'Life' and 'Africa' with Simon Blakeney/James Honeyborne/Adam Chapman in Kenya (Amboseli, The Masai Mara, Lewa Downs, Mpala Research Station).
Filming driver & Field Assistant, BBC, 2002-2008
Sammy spotted and drove the Big Cat Diary & Big Cat Live team in The Masai Mara during filming gaining huge insight into Leopard, Lion and Cheetah.
Filming driver & Field Assistant, Earthtouch productions, 2004
The crew filmed wild dog in Zambia's Liuwa Reserve for two months.
Driver guide/film driver, viewfinders, nairobi, 1998 – 2002
Camera car driver on various productions including Life of Birds with David Attenborough, Lake Bogoria & Olduvai with Richard Dawkins & Lake Magadi with Richard Leakey. In 2000 Sammy bought his own vehicle and became a freelancer although still affiliated with Viewfinders in Nairobi.
Safari guide, suntrek tours & travel, nairobi 1990-7
Throughout the 1990's Sammy was a tourist guide and driver guiding in Masai Mara, Tsavo, Meru, Amboseli, Nakuru, Mount Elegon, Serengeti, Natron, Tarangire & Manyara.
Travel
Sammy has travelled extensively in Tanzania including Ruaha, Ngorongoro Crater, Selous & Kitavi – recce'ing for film crews. He's also journeyed in Ethiopia, Sudan, Malawi, Mozambique, Rwanda & The Congo.